Benefits of having a sales software in the HVAC industry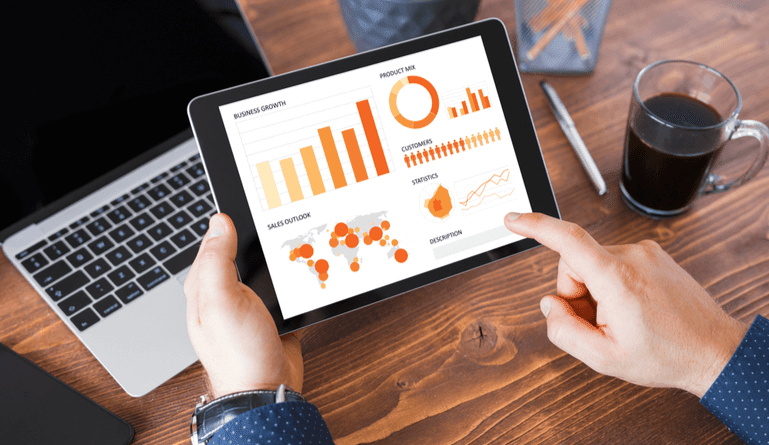 In today's competitive climate, it is important that businesses employ modern technology if they want to maintain an edge in their industry, and HVAC companies are no exception. Implementing a sales software can help your company boost efficiency and profits, all while making the lives of your employees and clients easier. Read on to learn more about the top benefits of software for HVAC companies and to see if a software solution such as Opportunity Manager is right for you:
Seamless sales process and communication
When seeking out a sales software, it is important to find one that will improve your organization's communication. Miscommunication is one of the leading causes of omissions and call-backs, especially if a company does not keep a digital record of information. Implementing a communication plan can help businesses see significant upticks in their sales and return on investment. By ensuring your team is connected from sale to install, you can effectively reduce mistakes and increase profits. For example, when your techs have access to detailed instructions and photos, rather than referring to hand-written notes, the risk of mistake is reduced. Having a digital communication platform can also help you boost sales. Many platforms, such as Opportunity Manager, give techs access to full materials and equipment lists, which allow customers to purchase additional products or services on-site. Rather than having to wait for a return phone call or consultation, customers can review options and discuss details with the tech that day. Having all your business' information on one accessible platform is a great way to help enhance communication and advance your company.
Increase efficiency
Alongside bettering employee communications, sales software programs also help boost your company's efficiency. HVAC software systems generally come equipped with a variety of labor and time saving tools. For example, rather than wasting time writing out multiple proposals by hand, the right software system will allow you to automatically generate multiple professional proposals to show clients. If you are looking to save time on the business management side of things, software can help there too! Many programs like Opportunity Manager allow you to maintain a database of your products and pricing that you can edit quickly and efficiently from the application. By automating these processes, you will be able to redirect your saved time back into other important areas of your business.
Understand your business better
Another benefit of implementing a software program is reporting. Some HVAC and field tech programs offer reporting at various levels, so make sure to research what areas you would like to see reports on and verify that your chosen software can deliver. Some helpful reports to look for include sales performance, lead tracking, profitability, and labor efficiency. By tracking data in these areas, you will amass a collection of knowledge about your specific business practices. Additionally, as you continue to follow this data over time, your reports will become increasingly helpful and accurate. You will be able to see the exact areas that need improvement, as well as areas where your company is excelling. Reporting is essential for gaining a comprehensive understanding of your business, and software programs are far more efficient than tracking data by hand.
With Opportunity Manager, your business will get all these benefits and more! As a leader in retail sales and operations software for the in-home sales industry, we understand you want to make the right investments for your company. That is why we work diligently with clients to ensure they are getting the most out of our software! To learn more about the benefits of software for HVAC companies, reach out to us at info@opactive.com or fill out our contact form.