Meet the Team: Frank Salemme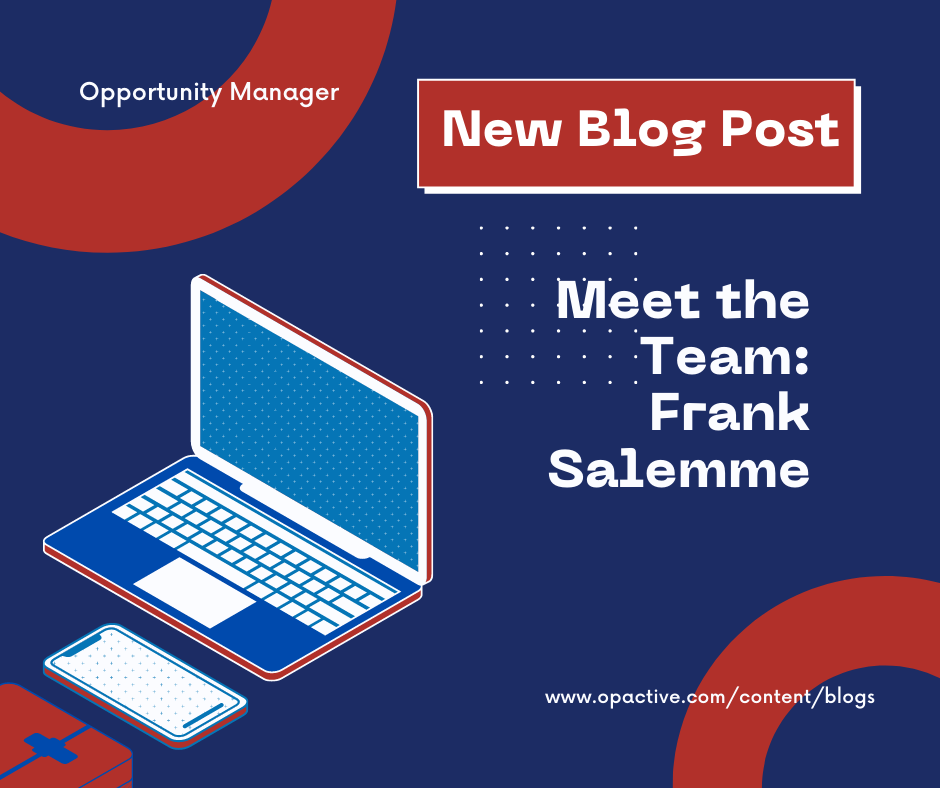 In our new series, we will be introducing you to some members of the Opportunity Manager team! Read on to learn about Frank Salemme, Opportunity Manager's Data Entry Specialist.
What is your name and role at the company?
• My name is Frank, I am the Data Entry Specialist at Opportunity Interactive.
What does your day-to-day at Opportunity Manager look like?
• My role primarily involves updating our client's costs for the items in their Opportunity Manager software when they receive new costs from various manufacturers. I also handle updates for non-cost items (e.g., updating descriptions, images), adding new items, and restructuring the hierarchy containing items in the client's software. In addition, I conduct audits of client's items in order to update their items' descriptions, images, or other data. My other related responsibilities include updating copies of manufacturer databases to be stored internally and used during these updates.
How long have you been with Opportunity Interactive and what did you do prior to working here?
• I have been at Opportunity Interactive since April 2019. In my previous roles, I gained experience in conducting data entry & administration, as well as working in customer service, reception, and IT/tech roles at various companies and at a local government organization.
Anything else to share?
• I am currently working towards a B.S. in Computer Science and previously earned a B.A. in History & a Master of Liberal Studies. I am originally from the Midwest, from the Chicago suburbs. I lived in that region most of my life before moving to Nevada about an hour outside of Las Vegas close to the Utah border & now live in a suburb of Seattle.